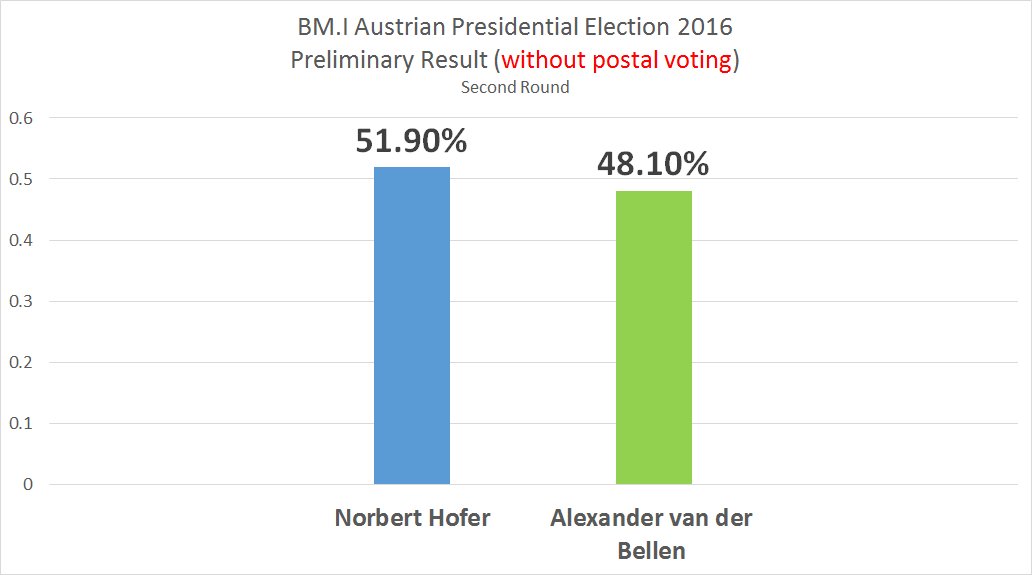 Austrian far right Freedom Party (FPOe) presidential candidate Norbert Hofer at a a final election rally in Vienna
Norbert Hofer, the candidate of Austria's populist Freedom Party, is leading in the race to become the nation's next president with an estimated 51.9 percent of the vote, according to the first prediction based on early results published by public broadcaster ORF.
Green Party-backed Alexander Van der Bellen was predicted to get 48 percent of the vote after Sunday's runoff election, with most of the votes counted. The projection has an error margin of 2 percent, according to pollster SORA.
The presidential runoff followed four weeks of political upheaval caused when the European Union-skeptical, anti-immigration Freedom Party came out ahead in an initial round, triggering a government crisis as neither of the governing parties could secure enough support to progress to the runoff.